Lady Like Album Review
Album: Lady Like
Artist: Ingrid Andress
Release Date: March 20, 2020
Available on Hoopla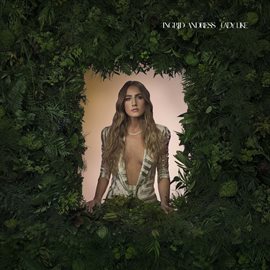 Songwriter, Ingrid Andress, who has written songs with Alicia Keys and Sam Hunt, makes her debut as a country singer-songwriter with her album, Lady Like. This eight-track album demonstrates her gift to blend intricate lyrics with compelling stories. Andress offers mature and thoughtful insights into the ups and downs of relationships; with lyrics such as "we're a kiss at 2 am that tastes like wine" Andress sets herself apart from other artists. Although the album only contains eight tracks, each track offers consistently well-crafted lyrics and catchy melodies. Listeners who expect to hear a pure country album may feel disappointed, as Lady Like more accurately falls under country-pop, similar to Taylor Swift and Maren Morris.
Standout songs include "We're Not Friends," "The Stranger," and her hit single, "More Hearts Than Mine," which has received extensive airplay on country radio stations.
If you enjoyed listening to Lady Like, I highly recommend checking out Taylor Swift's Red album, and The Highwomen, the self-titled debut album by a newly assembled group of the most celebrated female singer-songwriters in the country music industry – Brandi Carlile, Natalie Hemby, Maren Morris, and Amanda Shires.
We hope you enjoy delving into the work of this exciting, new artist.
Visit Hoopla to discover more music you'll love.
– Kristen